Foghouse Balmenach 7 Year Old Oloroso Octave 70cl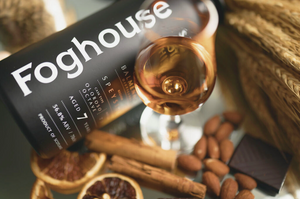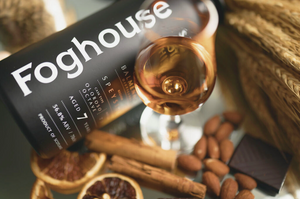 Foghouse Balmenach 7 Year Old Oloroso Octave 70cl
Tax included.
Shipping
calculated at checkout.
Find your Foghouse moment with our inaugural single cask Whisky release.
SELECTED BY OUR FOUNDER 
This unique, single cask Speyside Whisky has been selected by our founder, Mike Stuart to lead Foghouse Spirits into a new era, showcasing small batch spirits to transport you to your own memorable location.
 A UNIQUE WHISKY
The Balmenach Distillery is one of Speysides most traditional distilleries, with short fermentation, fast distillation and worm tub condensers producing a meaty, rich spirit, ideally suited to Sherry Cask maturation.
We have selected this unique Octave Cask, which yielded just 71 bottles, due to its excellent quality, portrayed it's extraordinary nose and palate.
Matured for 7 years, we bottled at just the right time to prevent the Oloroso Octave overpowering a spirit regarded as one of the finest and oldest in Speyside.
The Whisky has been bottled at Natural Cask Strength, Natural Colour and without Chill-Filtration.
FOGHOUSE BALMENACH TASTING NOTES
Nose: Very nutty with wafts of dark chocolate and honeyed almonds, spiced orange marmalade leads to cinnamon and nutmeg with sweet toasted barley notes holding it all together.
Palate: Dry orange peel backed by dark chocolate, more cinnamon and nutmeg adding depth. Crunchy peanut butter and caramel-coated nuts, Oat biscuits with honey adding sweetness to offset the dry orange notes.
Finish: Honeyed almonds, yet more nutty malt with toasted oak and orange and barley sugars. Long and peppery spices drying and leaving a moreish, sapping temptation
56.8% ABV / 70cl
IT'S TIME FOR YOU TO DISCOVER YOUR FOGHOUSE